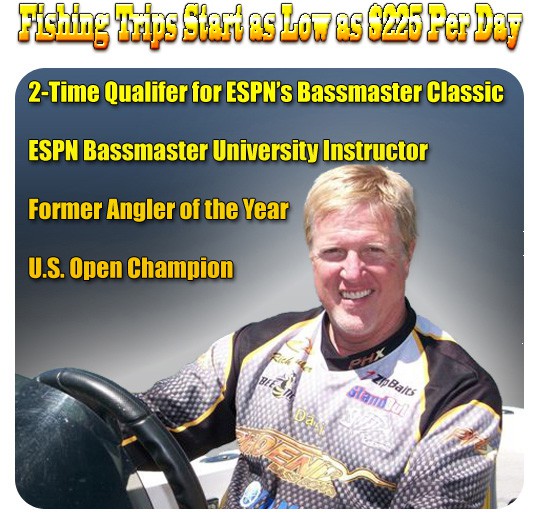 Thank you for choosing Rich Tauber Southern California Bass Fishing Guide Service. California's ultimate instructional bass fishing guide service. Fishing Lake Casitas, Castaic Lake, and Pyramid Lake in Southern California since 1977. Come and experience world famous trophy bass fishing on the hottest bass fishing lakes in Southern California. We supply everything that you'll need for your day of fishing. While in the Los Angeles area let me show you what Southern California bass fishing is all about! From the novice angler to the most experienced fishermen, families to corporate trips, I will provide you with unmatched service and overall enthusiasm to ensure a great day of bass fishing here in Southern California.
Rich Tauber Southern California Bass Fishing Guide service is unique. You will do ALL the fishing. I do not fish other than to to instruct, tutor and teach. The fishing day is yours. I'll do everything possible to make this the best fishing experience of your life. Call or text me today at 818-439-1154 for more information or to Book Online NOW click  …

Recent Lake Casitas Catches
Rich Tauber Southern Fishing Guide Reports
Lake Casitas Fishing Guide Service – 08/17/2017 – This morning we had our picture of the month! Just shows how home much this sport affects people 🙂 Great way to spend time with your family and enjoy the outdoors Lake Casitas Ventura California. We offer a half-day fishing trips which are 4 hours and full day fishing trips which are 8 hours we have several boats to choose from and we are open seven days a week. Anglers interested in spending some time with family and friends fishing world famous Lake Casitas can call or text me at 818-439-1154.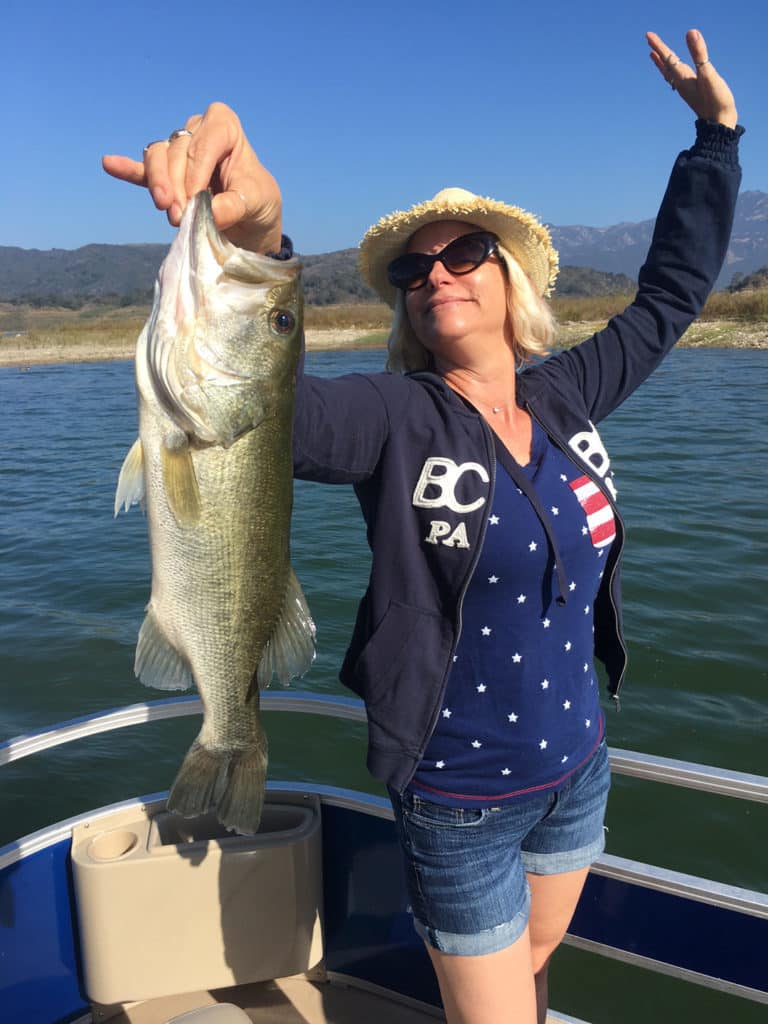 Lake Casitas Fishing Guide Service – 08/16/2017 – Wow this picture tells it all. Here is 10-year-old Sam fishing with his little brother Nicholas and these huge smiles and excitement explain what the sport is all about. Fishing with there father this morning just a few of the fish they caught on plastic worms and topwater lures as the fishing improved dramatically at Lake Casitas in Ventura California's with the cool weather trend that has swung into Southern California. Anglers who want more information call or text me at 818-439-1154. You can also click the book online button…we are sold out for about a week now but we have some openings 10 to 12 days out.
Saltwater Fishing Charter Report 08/13/2017 – Today three sportfishing boat regulars came out on their very first private charter on the Bahia. Alex, Jimmy, and Shawn were very excited and full of anticipation upon me (Jake) picking them up from the dock. Decent channel crossing in the morning but a little to breezy to make it to Santa Cruz Island so we cut it short and ended up at Anacapa island. The guys opted to give it a good shot at catching a yellowtail in the morning before doing something else. Saw lots of them but couldn't get one to eat a bait with a hook in it. Ended up with two bonito and two barracuda for those efforts. The guys then decided to switch gears and after promising their families a fish fry, decided it would be best to fish for rockfish and other table fare. We switched over, kept it less than 100 feet and had really decent rockfishing with nice quality and many species. The guys made short work of it and ended up with right about limits of rockfish, 10 sheephead, a few whitefish and a sculpin before saying they had plenty to feed everyone. For the last part of the day we switched up and fished bass in the boilers along the back of the island before calling it and heading in for home. Awesome day and even more awesome group of guys. Hope to see you again very soon! – Captain Jake Klinshaw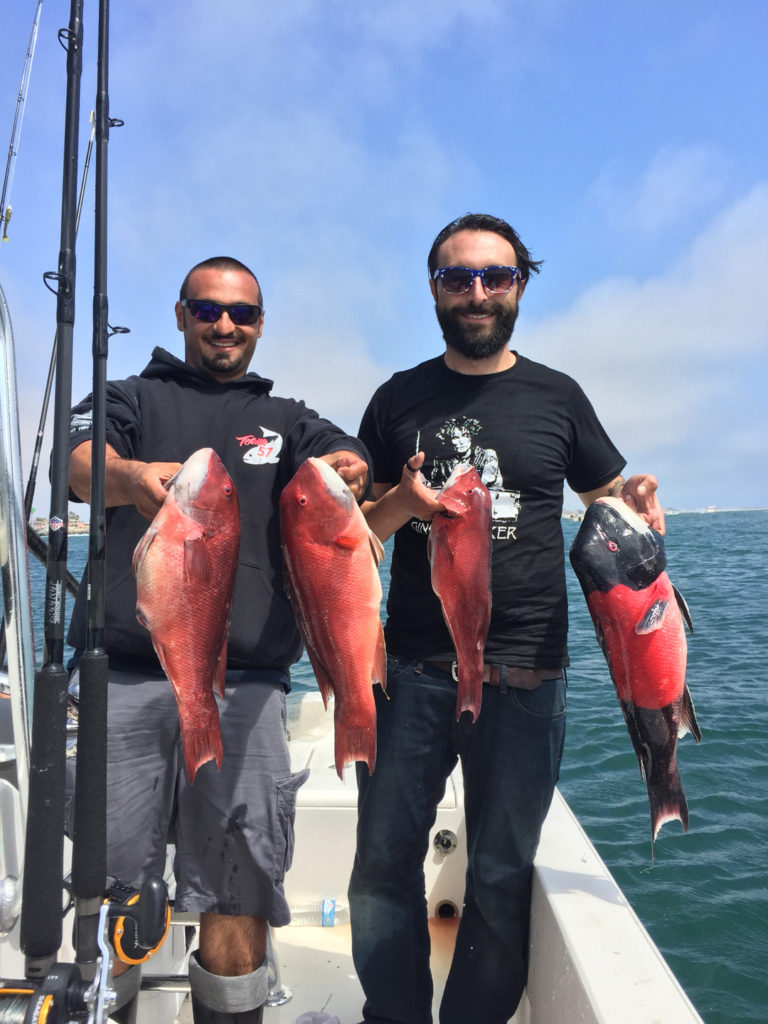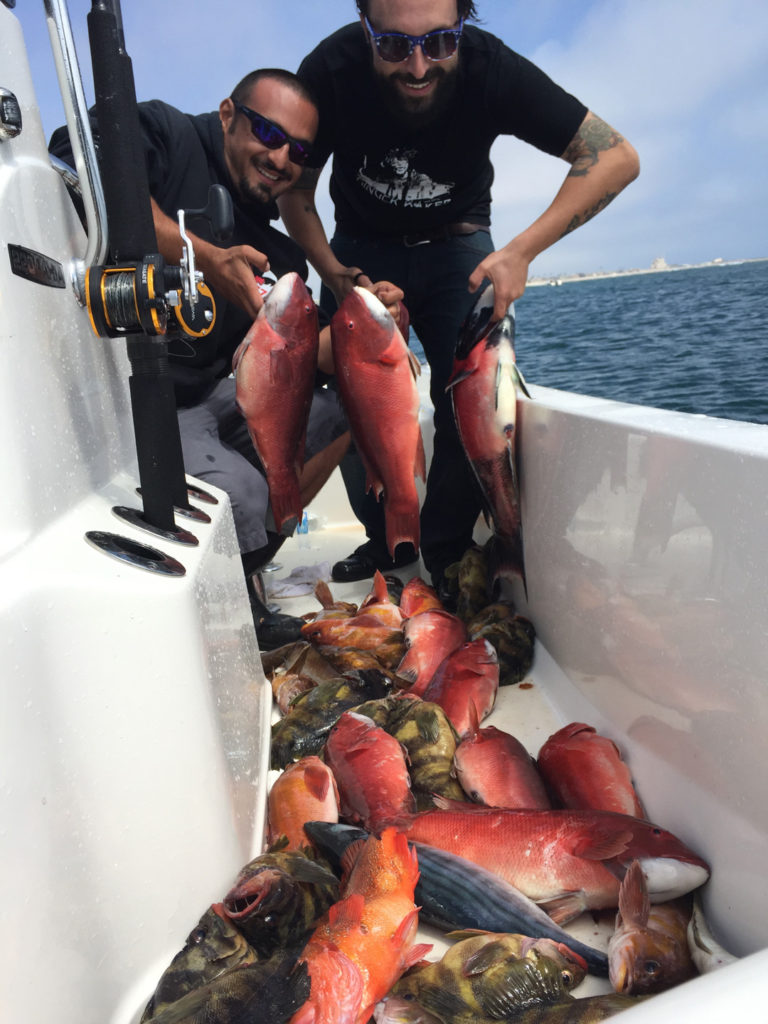 Saltwater Fishing Charter Report 08/12/2017 – Here is Brad with a beautiful thick 5 pound calico bass taken on the backside of Anacapa Island. Fishing is great so we're going to continue running our summer special through the last day of September. Total price is $475 for a full day of fishing with your own private skipper on a 22 foot Ranger center console boat. We're catching lots and lots of calico bass and filling out the afternoon with whitefish and an occasional yellowtail. What's really nice is having a 112 Minn Kota riptide trolling motor on the bow so we can work our customers through kelp stringers and boilers. You and a friend enjoy a fantastic day with a private skipper fishing the Channel Islands. Boat leaves channel islands launch ramp at 6 AM and returns to the dock at 4 PM. Anglers interested in booking a trip can call or text me at 818-439-1154. – Captain Jake Klinshaw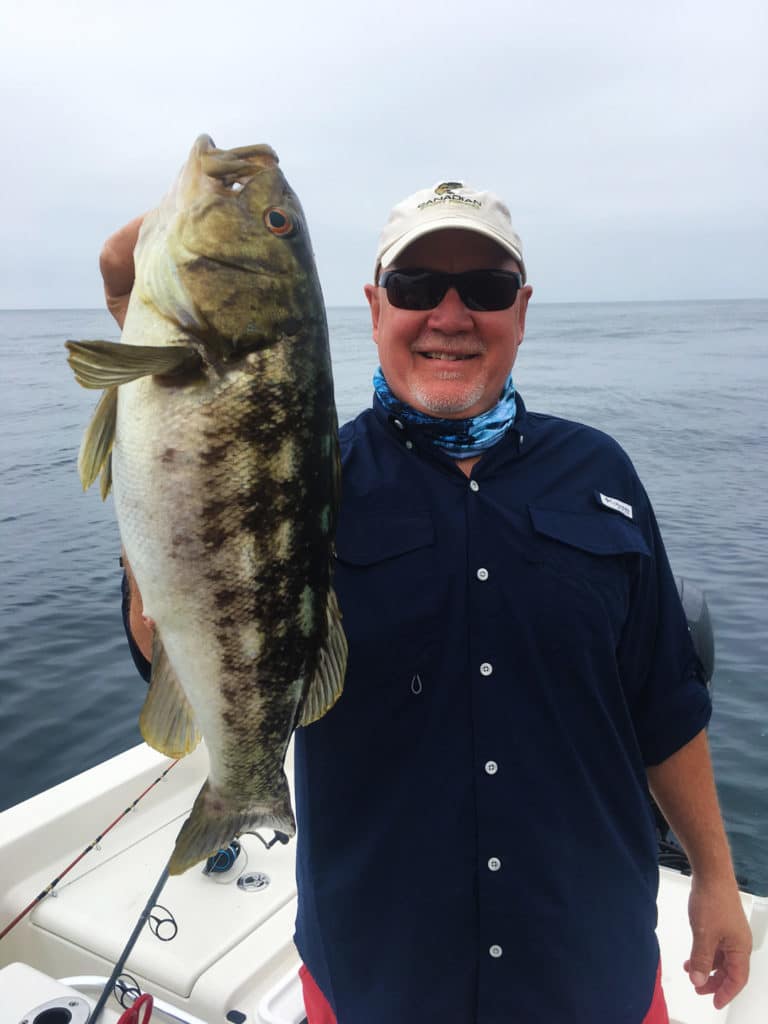 Lake Casitas Bass Fishing Guide Service – 08/10/2017 – Here is Renée fishing with his father Hector this morning at Lake Casitas on his bass fishing guide trip. He spent lots of time with me talking about how he and his father struggled catching bass in Southern California and this is what we do…get people out on the water and get them started in the right direction so they can have success on their own. Both of them caught their first largemouth bass of their life and they were together as father and son. Great stuff and anglers looking for more information on booking a fresh or saltwater fishing trip can call or text me at 818-439-1154.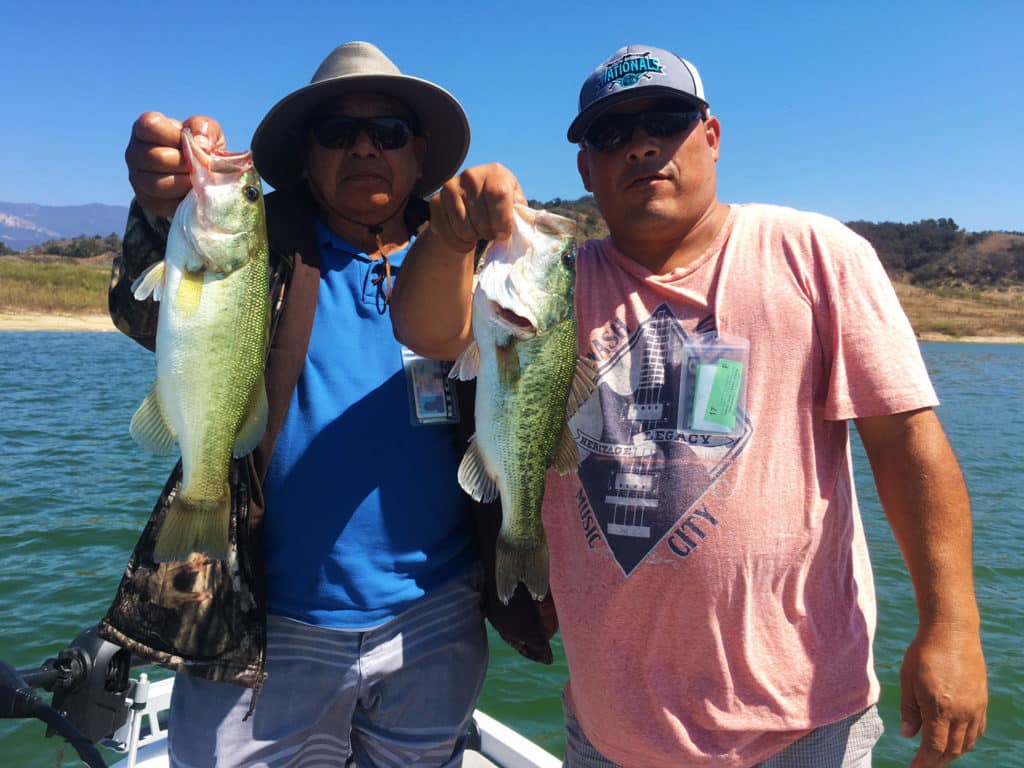 Weekly Fishing Video From Rich Tauber Southern California Bass Fishing Guide Service
Southern California, fishing guide, Lake Casitas, Bass Fishing Guide,Castaic Lake,Pyramid Lake, largemouthbass,smallmouth bass,striped bass,drop shot, live shad, Los Angeles Fishing Guide,Ventura County Fishing Guide,Hollywood Fishing Guide,professional bass fishing guide, bass fishing instruction.Guide Service,Lake Casitas Fishing Guide,Castaic Lake Fishing Guide,Lake Casitas charters, Castaic lake Charters,Pyramid Lake Charters, Rich Tauber Southern California Bass Fishing Guide